To bundle ressources effectively and purposefully, grundform is the logical step. By design, commitment to quality and passion for aesthetics the three founders are united. Developing new ideas, releasing the passion for content and visual design – that is grundform. Aesthetic images attract attention, contents fascinate. We tell stories through visual images, we create emotions.
project inquiry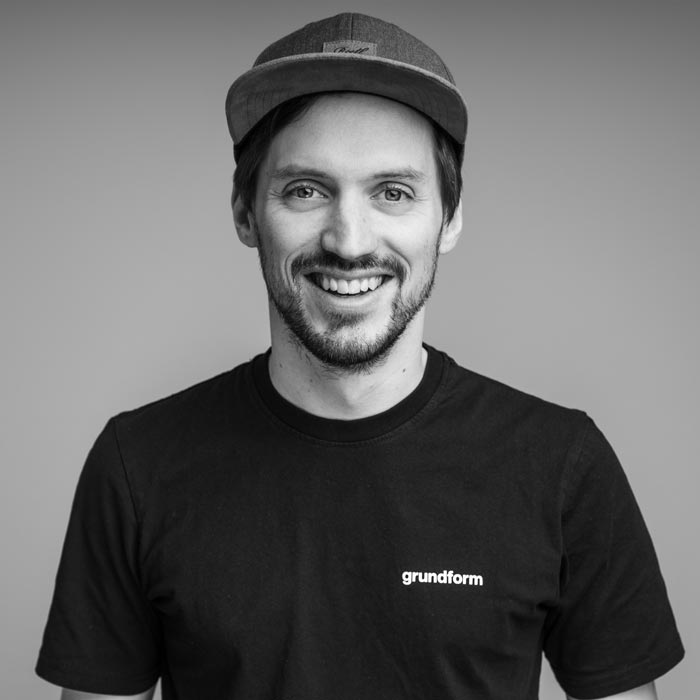 Thorwald Hoffmann
Always using the opportunity to network, enjoying cycling as well as climbing. 3D designer, photographer, father, communication designer, passionate entrepreneur. Designing at all times, even when cooking. Solution-oriented and a genuine all-rounder at grundform.
Jan Schepp
An avid cyclist, a virtuoso on the computer, a passionate designer. Always focussing on the final result and is dedicated entirely on his work. Walking encyclopedia and a barbecue expert. Several strengths regarding architecture and colour composition and a weakness for good coffee.
Irinel Papuc
When it gets complicated, he's the one. Moving mountains and objects on the computer.
Taking up challenges ambitiously and curiously – whether regarding his work or the boulder wall when climbing. Specialist for simulations and visual effects. As strong as an ox and as fit as a fiddle he likes to break new ground. World's best inventor of new sauces. The first one in the office and the last one to leave. A very passionate designer.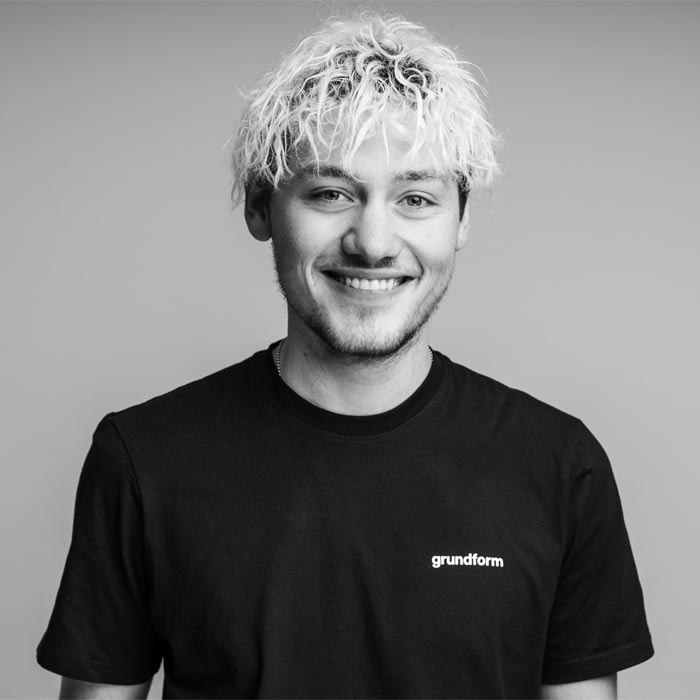 Anton Seltmann
"I can do this all day" (Quote: Marvel)
Famous for his ability to focus on every detail and not even thinking about quitting before everything is right. Even as our apprentice, he is already our expert in Adobe Substance applications, models every corner to perfection and takes resposibility for our asset- and texture creations. You can find vivid colours in his interior designs as well as in his haircut from time to time.